News & Events
April 11, 2023
CIPSRT new Executive Director has been appointed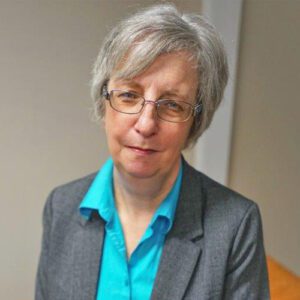 Following a national search, Dr. Leslie Anne Keown has accepted the position of Executive Director for the Canadian Institute for Public Safety Research and Treatment (CIPSRT), effective May 29, 2023.
Dr. Keown brings a wealth of experience to CIPSRT. She has spent over 20 years in leadership roles with the Correctional Service of Canada and Statistics Canada, and has been conducting cutting edge research in the fields of criminology, statistics, and research methods, to name a few.
Currently, Dr. Keown is a Senior Research Manager at the Correctional Service of Canada. She provides oversight and direction to a research team focused on applied operational research within the correctional setting. Dr. Keown is well known for her work and research in the public safety sphere. She provides leadership to various projects that inform correctional practice and policy. She has served several periods as Acting Director General, Research.
Dr. Keown earned her Bachelor of Arts (First Class Honours) degree in Sociology from the University of Calgary, as well as her Master of Arts (Sociology) and her Ph.D. (Sociology) from the University of Calgary. Dr. Keown is a Killam Laureate. She is an Adjunct Research Professor with the Department of Sociology and Anthropology at Carleton University and an Adjunct Graduate Research Professor with the Department of Justice Studies at the University of Regina. She has authored numerous publications, including articles in the leading journals in her field. She has been the recipient of numerous academic scholarships and awards.
The CIPSRT team looks forward to advancing the improvement of mental health of Canadian public safety personnel under Dr. Keown's leadership.
---
About CIPSRT
As part of the National Research Consortium, CIPSRT serves as the Knowledge Exchange Hub for knowledge synthesis, translation, and exchange that relies upon the best contemporary research evidence supporting an overall mission to help current and former public safety personnel, their leaders, and their families to maintain and improve their mental health and wellbeing.