News & Events
January 20, 2021
CIPSRT's Executive Director appointment announced by VP – Research Office at the University of Regina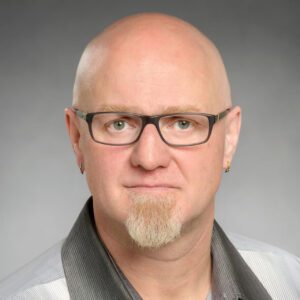 The Canadian Institute of Public Safety Research and Treatment (CIPSRT) is pleased to announce Dr. Nick Jones as the new Executive Director after serving as Interim Executive Director for the past 18 months.
As CIPSRT Executive Director, Dr. Nick Jones brings his expertise and extensive research in Restorative Justice, Policing, Genocide, and Criminology. Nick holds a Bachelor of Arts (Psychology and Sociology) from the University of Calgary, a Master of Science (Administration of Justice) from San Jose State University, and a Ph.D. in Sociology (Crime and Deviance) from the University of Calgary. He has published research on Posttraumatic stress (Public Safety Personnel), Perceptions of Police, Indigenous Policing, Genocide, Restorative Justice, and Transitional Justice.
"Dr. Jones brings a breadth of experience to his new position. His experience, along with his work supporting myself and the research enterprise, is testament to Nick's long-standing commitment to the University of Regina. We look forward to continued work with Dr. Jones in his new role as CIPSRT Executive Director." says Dr. Kathy McNutt, Vice-President Research.
Dr. Nick Jones joined the University of Regina in 2006, in the Department of Justice Studies, after serving as Correctional Service Worker and Counsellor in Calgary and Edmonton. During his time at the University of Regina, Nick has served as Coordinator of the Police Studies Program, Department Head – Justice Studies, Associate Dean Arts (Research and Graduate), Interim Associate Vice-President (Research), Interim Dean Faculty of Graduate Studies and Research, and Interim Executive Director Canadian Institute for Public Safety Research and Treatment (CIPSRT).
"The work of CIPSRT provides support to public safety personnel, their leaders and their families." says Dr. Jones. "CIPSRT has come a long way in just a few years, and with such a strong, knowledgeable and dedicated team, I look forward to continuing this important work."
---