Current Projects
Summary
Public safety personnel are regularly exposed to traumatic events within their occupations which causes them to experience post-traumatic stress injuries (PTSI). This research project will create, enhance, implement and assess evidence-informed programming that supports the development of a resilient community of public safety personnel (PSP).  The Three Pillars of Resilience program for PSP (3PR PSP) will address the PSP employee, their families and the workplace.
This project aspires to examine the implementation of the Canadian Psychological Standard, supplemented with training activities for employees. It will contribute to a process that facilitates successful adaptation on holistic (biological, psychological, social, sex, gender, environmental) and systemic levels (individual, family, community).
Research Questions:
What are the causes and determinants of PTSI ( incl. gender & sex factors) in PSP and what are the most effective resilience-building  strategies, interventions and evaluation methods to inform the 3PR PSP?
Does the 3PR PSP program:

 improve coping strategies and strengthen individual resilience in PSP?
improve families knowledge, understanding and actions that strengthen resilience in PSP?
 improve workplace recognition and mitigation of organizational stress that strengthen resilience in PSP?

Does 3PR PSP program meet recognized National Standards and performance indicators in Canada to improve and support employee mental health in PSP employer-organizations over a 2 year period?
Interview with Researchers
Are there any additional questions or challenges that your research might help to address?
The design and evaluation of the resiliency program for individuals, families and the workplace will be structured by and informed by sex and gender. In general populations, twice as many self-identifying women experience PTSI and suffer from it as a chronic condition even though men are more likely to live through potentially traumatic events. To address this, we incorporate a gender and sex lens, from study inception to data collection to analysis to knowledge creation, informing quantitative (self-identification) and qualitative study components.
What is exciting about your work for the PSP community? For example, how will your results help PSP frontline workers? PSP families? PSP leaders?
The unique aspect of this work is the inclusion of the three pillars of resilience: individual, family, and organization. A separate online training course will be developed for each of these groups. The training programs are being co-developed with the participating police agencies who will pilot the courses prior to providing feedback on the training content and presentation. Participants will take part in surveys pre- and post-training and results will be analyzed for change, The results will help PSP to understand how stress and trauma can affect them physically and psychologically, and how working in their profession can affect their family. Resources and exercises embedded in the training are meant to decrease the negative effects working as a PSP can have on the frontline worker and their family by providing techniques on how to deal with stress and improve communication within their family. The knowledge gained is intended to improve the overall resilience of PSP and their families. Additionally, the research team will work cooperatively with the participating police agencies to implement the National Standard for Psychological Safety in the workplace to help create a more communicative, psychologically healthy community in the workplace. A training program focusing on ways to improve organizational resilience through systemic culture change will also be produced.
When do you expect to have results to share with the PSP community?
Due to the limitations of COVID-19, the shift of the City of Surrey to a municipal police force, and a series of natural disasters in British Columbia access to our study population has been severely limited. This is presently the first year of a 3-year project. All three training courses are currently in the development phases. Piloting for the individual, family, and organization resilience training will begin in the spring of 2022 and the final training will be released in the fall/winter of 2022. Final results from this project will be available by March of 2024.
Where can PSP go to learn more about your study or, if applicable, to participate? For example, do you have a website?
We are presently near completion of a website that describes the project and compiles resource for PSP organizations (https://publicsafetyresilience.trubox.ca/). The online courses, once piloted and feedback embedded into the courses, will be available for use by PSP organizations as a suite of open access courses.
Is there anything else you would like to share with the PSP community about your research?
Even though PSP are exposed daily to on-the-job operational stressors, one of the most difficult stressors for PSP to deal with is organizational stress. Our Three Pillars of Resilience program will holistically address the broad spectrum of stressors and enable PSP to build skills in resilience. Not only will PSP be provided with information on what to do to alleviate stress, they will learn why and how techniques are effective. The term resilience is now common in the PSP community, however, a clear definition is lacking. Participants will be provided with a breakdown of different components and skill sets that a resilient person, family, organization possess. Areas in need of improvement will be identified and practical skills for improvement will be provided.
Research Group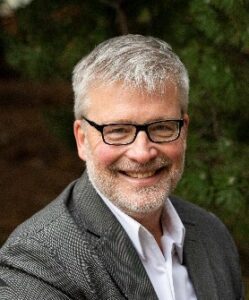 Dr. Greg Anderson is the principal investigator. As Dean of Science at Thompson Rivers University (formerly Dean of Applied Research and Graduate Studies at the JIBC), Dr. Anderson has an established career in applied research that encompasses several fields, including comprehensive investigations of legislation and policy governing PTSI in all PSP subgroups in jurisdictions across Canada (Anderson et al., 2019). Dr. Anderson's direct and ongoing relationships with police chiefs, policymakers, and academic researchers guarantee support for the current proposal by practitioner groups and end-users. His, and the affiliation of several members of the research team with CIPSRT and other public safety-focused research consortia (e.g., Canadian Association of Chiefs of Police Research Advisory Committee) will ensure widespread, rapid dissemination of the research findings.
Dr. Liana Lentz is a Postdoctoral Associate at TRU. She is a former municipal police officer with expertise in public health research and police musculoskeletal and psychological injury.
Dr. Sandra Jasinoski is the project manager. She has undertaken interdisciplinary research in the biological sciences, palaeontology, and biomechanics.
Experts in family sciences and education include Dr. Deborah Norris and Marilyn Cox (Mount Saint Vincent University) as well as Dr. Heidi Cramm (Queen's University).
Other Collaborators: Dr. R. Nicholas Carleton (University of Regina); Dr. Stephen Czarnuch (Memorial University); Dr. Joy MacDermid (Western University); Dr. Renée S. MacPhee (Wilfrid Laurier University); Dr. Rosemary Ricciardelli (Memorial University)
Presentation video