News & Events
May 9, 2023
PSPNET is now available in Ontario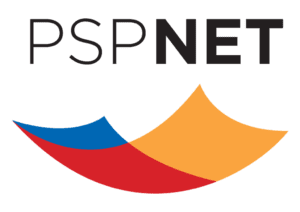 Successful program providing resources to public safety personnel, families, arrives in nation's capital
OTTAWA, ON – PSPNET, a clinical unit located within the Canadian Institute for Public Safety Research and Treatment (CIPSRT), announced the launch of its therapist-guided Internet-based cognitive behavior therapy (ICBT) programming to first responders and other public safety personnel (PSP) in Ontario.
The program offers therapist-guided and self-guided courses, and has already evidenced great success across Canada. The courses are designed to assist PSP in improving their mental health and wellbeing through courses delivered online. PSPNET offers a self-guided course across the country. PSPNET also provides therapist-guided courses with weekly support from a therapist for up to 16 weeks in Saskatchewan, Quebec, New Brunswick, Nova Scotia, and Prince Edward Island.
On the success of PSPNET, Principal Investigator Dr. Heather Hadjistavropoulos had this to say: "The feedback we've received has been overwhelmingly positive. 90% of our participants reported increased confidence in their ability to manage symptoms of depression, anxiety, and posttraumatic stress injuries. PSP are there when we need them; my team and I are thrilled to be able to return the favour."
Interested PSP can learn more about the programming we offer, or sign-up for our free and confidential ICBT programs at: pspnet.ca or pspnet.ca/fr.
---
About PSPNET:
PSPNET is a clinical unit located at the University of Regina within the Canadian Institute for Public Safety Research and Treatment (CIPSRT) that delivers and conducts research on various aspects of Internet-delivered Cognitive Behaviour Therapy (ICBT) for Public Safety Personnel (PSP), including first responders. PSPNET is funded by the Government of Canada – Public Safety Canada.